Please note that homes must be built before January 1, 2003 to participate in this program.
**Update: June 2020** -  The program is currently closed and will not be renewed in the future. If you are currently on the wait list, we will be contacting you soon with the option to proceed with installations through the NEW CleanScapes program.  This program is closing and being merged with the previous CleanScapes program to offer more options to residents and landscapers through the NEW CleanScapes program.
Rain Gardens for Clean Water (RG4CW)
The goal of this cost share program is to increase the number of rain gardens in Howard County that collect and treat polluted runoff from impervious surfaces on residential properties. Rain gardens also slow down the flow of water to our local streams and rivers, and can help local pollinators. Howard County will pay 75% of the cost of a rain garden and homeowners pay 25%. Gardens are installed by a county hired landscaper who will supply you with tips to maintain your garden through each season (there is also an option to get a maintenance package for an additional charge). 
You must be outside Columbia Association boundaries in order to sign up for the program. Click here to see if your home falls within the program area. If you do not fall within the program area you can participate in the Columbia Association rain garden program.
What is the process?
Apply for the program by filling out this form.
Once we reach your name on the list, you will receive an email letting you know a Master Watershed Steward will be contacting you to set up an initial site assessment to determine site suitability for a rain garden.
Assessments will be reviewed by the Rain Gardens for Clean Water Program Manager, and qualifying homeowners will be contacted.

Properites will be ranked base on their ability to treat impervious surfaces and ease of installtion. 

Qualifying homeowners will be contacted by the County-hired landscaper to arrange a time to meet with you and discuss a stormwater treatment approach for your property, rain garden location, and cost.

A project proposal will be prepared based on this visit, and will include cost and garden design.

If you decide to move forward, you will fill out paperwork, pay 25% of the cost (Howard County Government will pay the rest), and set up an installation time with the contractor.

The average cost to homeowners is about $1,300.00, but this varies widely from site to site.  

Once your garden is installed, the Rain Gardens for Clean Water Program Manager will contact you about an inspection.

The information collected in the inspection will be used to determine the amount of credit you will receive towards the Watershed Protection Fee.
Any rain gardens installed through this program are not eligible for reimbursement through the County's CleanScapes program.
Here are some examples of rain gardens installed through the program: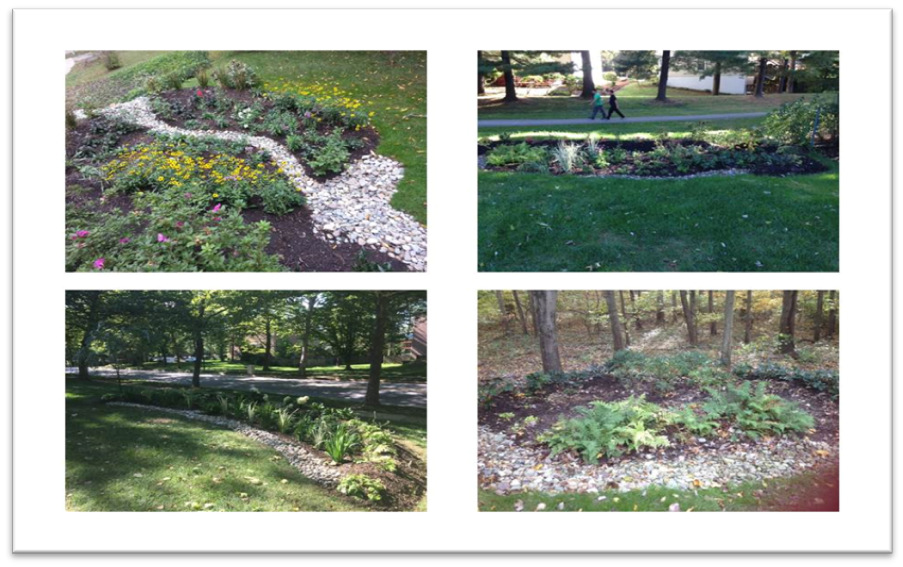 Rain gardens are gardens filled with native plants and absorbent soil. They are shaped to collect and filter water when it rains. Rain gardens are not only beautiful and attractive to local wildlife, but can help solve drainage and pooling problems in your yard.
Rain Barrels can be added on to your project: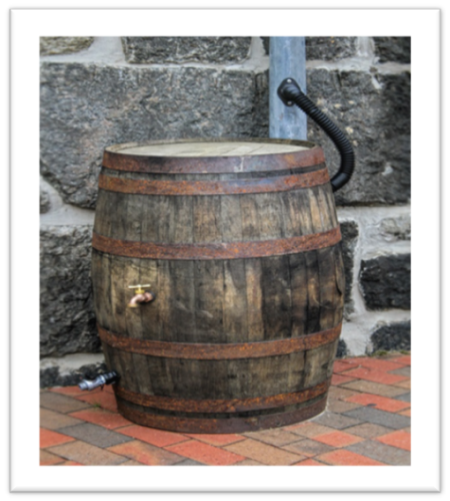 Rain barrels and cisterns are large storage containers, often attached to downspouts, which collect rain during storms. They can be used to water lawns, gardens, and potted plants.
What homeowners are saying:
Our clients have rated the program and contractors in the "outstanding" category across the board (via anonymous, post-participation survey).
Don't just take our word for it, here are some reviews from last year's participants:
"I had a fantastic experience with the Howard County CleanScapes Community program....Working with the selected landscaper was fantastic...It feels really good to improve my local environment with a rain garden and my neighbors love the final look"- Jason L.
"We were very pleased with the entire experience with CleanScapes Communities. The program fit all of our needs....We are excited for winter to be over and to invite our friends to see how lovely the new garden looks. We feel that we are contributing to the improvement of our community, the county, and the state water and erosion issues. Not only that, but our new rain garden looks great. Thank you Cleanscapes."-John R.
"Neighbors have comments that they will be contacting CleanScapes Communities seeking similar enhancements to their property. Our raingarden was designed to address excesws water during heavy downpours, so our original water pooling issue is now resolved and we have a beautifuland functional addition to our landscaping." - Randi and Adam G.
Pilot results
Thanks to all of our homeowners from the Northern Little Patuxent sub-watershed for a great pilot year. We installed 30 rain gardens and treated almost 1 acre of impervious surface.
Photos from the pilot: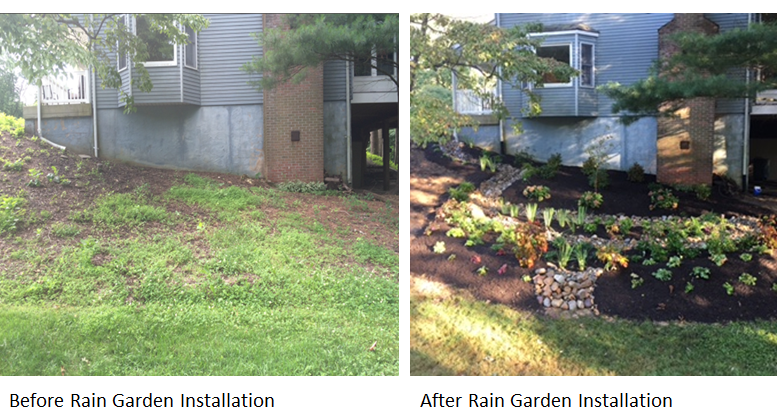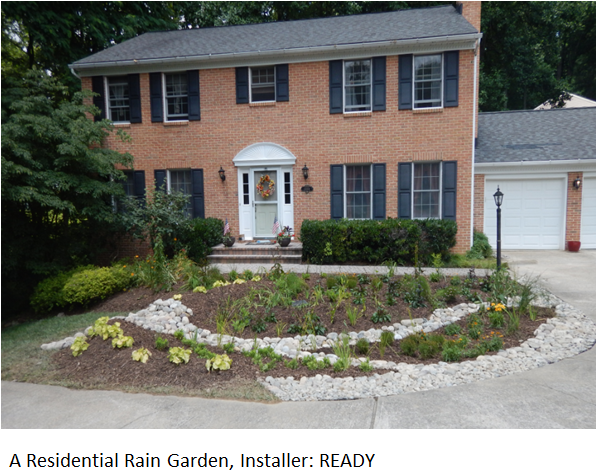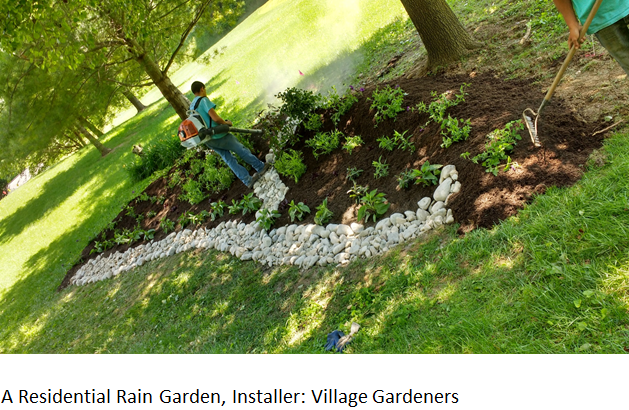 Please note that all homes must be older than January 1, 2003 to participate in this program.