Not all Heroes Wear Capes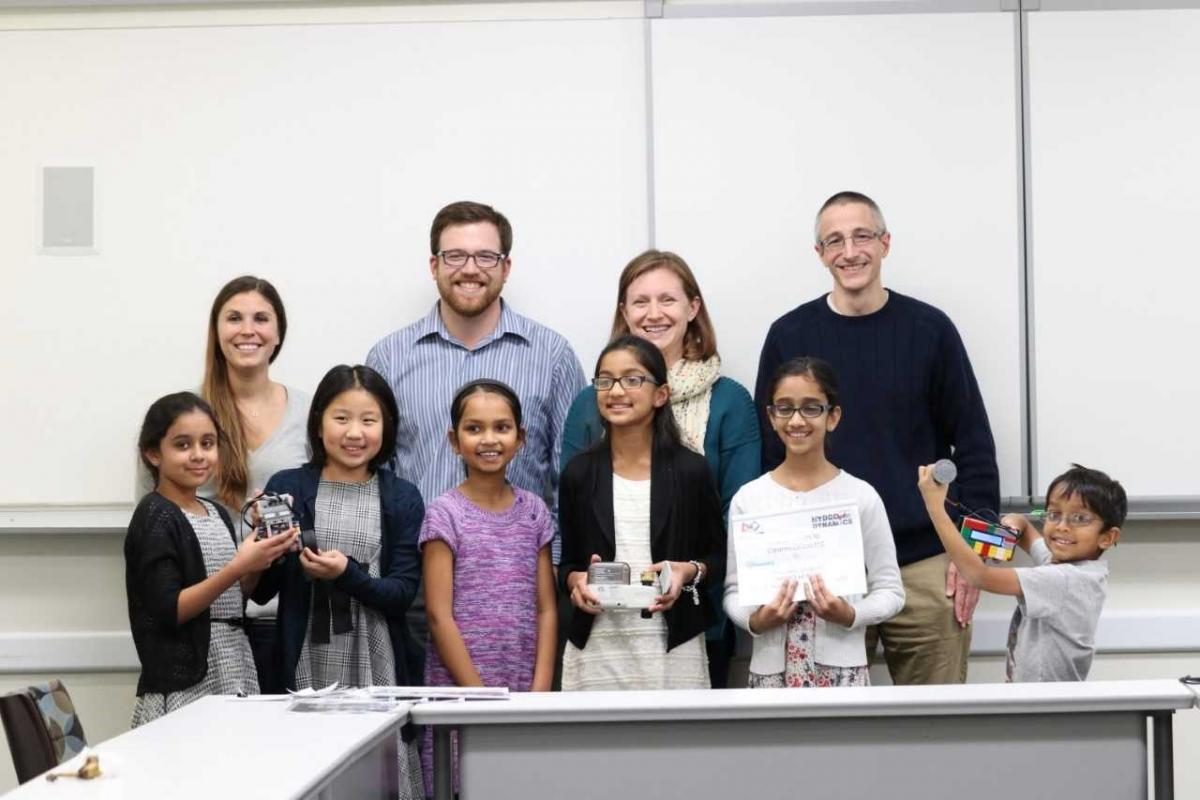 Members of the Office of Community Sustainability had the opportunity to meet and hear from a 4th grade all-girls robotics team, Hydro Heroes, from Howard County, MD. The team participates in the FIRST Lego League (FLL), which presents a challenge each year for teams to solve. This year's theme is HydroDynamics, and the challenge is to improve the way people find, transport, use, or dispose of water. The team began by identifying a problem within the human water cycle to design a solution that makes the problem better. Through their research they found that only 1% of fresh drinking water on Earth is accessible and that shower use is one of the highest source of water usage in an average home. 
Over the past 17 years, little has been done to help minimize our use of water during showers.  This motivated the team to find a way to conserve this valuable resource by limiting water usage at home. The team invented an innovative shower head attachment, the ShowerHero, to help people become aware of their water usage and encourage them to conserve water. The ShowerHero allows you to set a shower time goal, and displays the duration of and how many gallons of water you use for each shower. Their hope is that once people understand how much water they are using every day just in the shower, they'll commit to shortening their showers to conserve water and in the process, save money through lower water bills too! Check out this video on the ShowerHero to learn more.
The FLL season culminates with regional tournaments and championships where teams show off what they learned and invented, and compete with their robots. On January 13th 2018 the team participated in the regional tournament where the ShowerHero was nominated for the "Global Innovation Award" and the team advanced to the state championship which will be held at the end of February. The Office of Community Sustainability couldn't be prouder to have these young innovators representing Howard County!